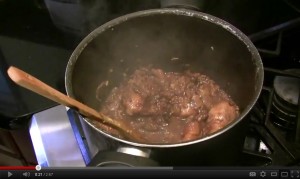 On this page, along with some other pages, I have tried to show you how to cook some Traditional Persian dishes. This particular dish is called Mossama. Don't worry if you have never heard of it. It is very old and a deep part of our culture. Try it and Let me know if you have any questions.

If you enjoyed watching this, I encourage you to get the DVD that I have prepared for you on How to Cook Traditional Persian Food.
There are currently comments.