Persian Rice is an integral part of Persian cooking. There are many different types of rice and each type is prepared in a unique way. In How to Cook Persian Rice DVD, KShar teaches the details and step by step directions.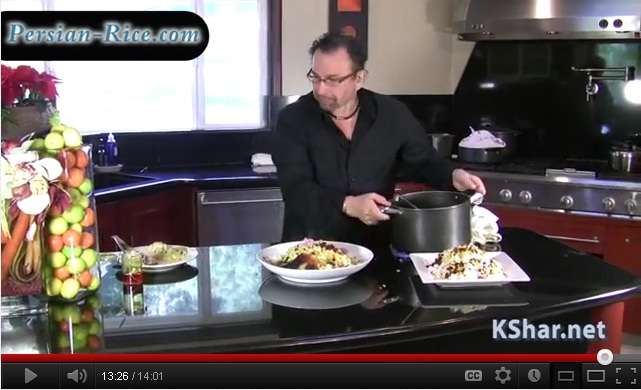 This particular video is in celebration of Persian Rice DVD being released. You will learn how to cook layered Persian Rice.
Check out the video…

Please visit http://Persian-Rice.com to learn more about the DVD.
There are currently comments.