Happy Valentine's Day from KShar's Kitchen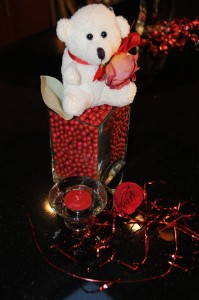 Valentine's Day is the one day in the year that is publicly dedicated to love. I think everyday is the day that you should express your love. You cannot just do whatever you want the other 364 days of the year and change things for this one day.
It takes effort and attention to nourish your relationship as it does in cooking. I have given you 5 Steps to your partner's heart here in these videos. Study them and implement for a successful relationship.
But first lets start with this video that guides you through how to setup your home to celebrate Valentine's Day when you are on a budget. I also discuss how to go about purchasing gifts without spending too much money. If you've ever wondered what to do for Valentine's Day, this is for you. Don't let money (or lack there of) stop you. Get creative and enjoy the celebration of love.


5 Steps to Your Lover's Heart





And finally, here is a little video to show you that language is not a barrier when it comes to love. Watch this video, then send it to your Valentine (or your loved ones) to express your love.


Happy Valentine's Day. Don't forget to comment and share