These three videos show you how to prepare Khoresht Bademjoon or Eggplant Stew with Sour grapes and chicken.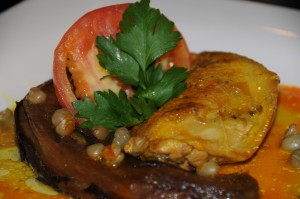 In the first video, take a look at the ingredients and how to prepare them for Khoresht Bademjoon. Pay attention to the tricks used when preparing chicken when cooking Persian food.
Take a look at the color that the chicken should be when you turn it over. Learn why the onions need to be prepared differently with this particular stew.
Pay attention to this video; as always, KShar teaches us a unique presentation of Khoresht Bademjoon.
I hope you enjoyed watching these videos. Please don't forget to leave some comments right here for me. I love knowing that you watched the videos and what your thoughts are. Until next time. Keep it cooking…