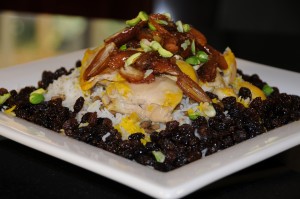 Learn how to cook Adas Polo (Lentils & Rice) in under an hour. Watch videos to see a unique transformation of Adas & Polo into a beautiful presentation of Persian cuisine.
Adas Polo has traditionally been the meal that was served frequently. top domains . This was due to its ease of preparation and inexpensive ingredients. Also, chicken was not included; instead, it was served just with raisins and dates.
In the first section we show you the preparation of rice, cooking lentils, and preparing both raisins and dates.
In the second video you will see:

1. Mix the lentils with rice and turn off the heat. We mix the lentils with rice while still in water so that we end up with a better mixture.
2. Take the rice off the heat right away and drain it.
3. Coat the pan with some oil. Put the drained rice back into the pan.
4. Place the rice back on the stove and cover it.
5. Leave it to cook for about 30 minutes with medium/low heat.
In this last video, I show how to present Adas Polo and chicken decorating it using raisins and dates.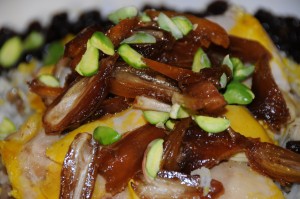 I hope you enjoyed watching the videos as much as I enjoyed preparing them for you. As always, I would love to read your comments; so scroll down right now and leave me a comment.
There are currently comments.